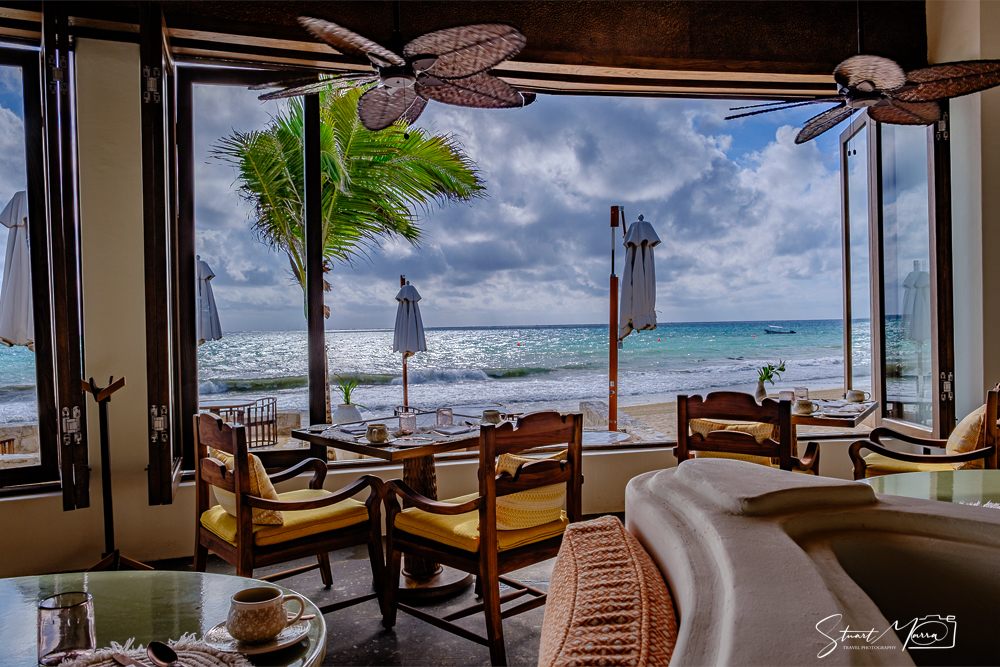 Stepping into the newly reopened Maroma, a Belmond Hotel, felt like entering a timeless realm where the ancient soul of the Riviera Maya merges beautifully with contemporary luxury. 
Their two-year hiatus culminated in August 2023, unveiling a meticulously crafted sanctuary that pays homage to the region's rich heritage and culture. It's evident in every nook and cranny—from the staggering 700k tiles, each hand-painted by local artisans, to the bespoke furniture, textiles, and glassware that resonate with the Riviera Maya's unique spirit.
Dining at Woodend, their Michelin-inspired restaurant, was a transformative experience. The refined elegance of LVMH danced gracefully through the space—Moët Hennessy bottles, in their radiant glory, juxtaposed perfectly next to cherished local tequilas. 
The culinary artistry, combined with this harmonious blend of luxury and authenticity, speaks volumes of the Belmond touch. Each visit feels like the first, revealing nuances previously unexplored.
Comparing Maroma with the archetypical Caribbean resort feels almost unjust. Maroma exists in its distinguished echelon, transcending the usual paradigms of luxury travel.
The essence of food, the pristine quality of service, and the undying spirit of the Riviera Maya infused into every detail make it an unmatched experience. As I reminisce about my stay, the anticipation for the next rendezvous grows. Here's to many more such escapes!