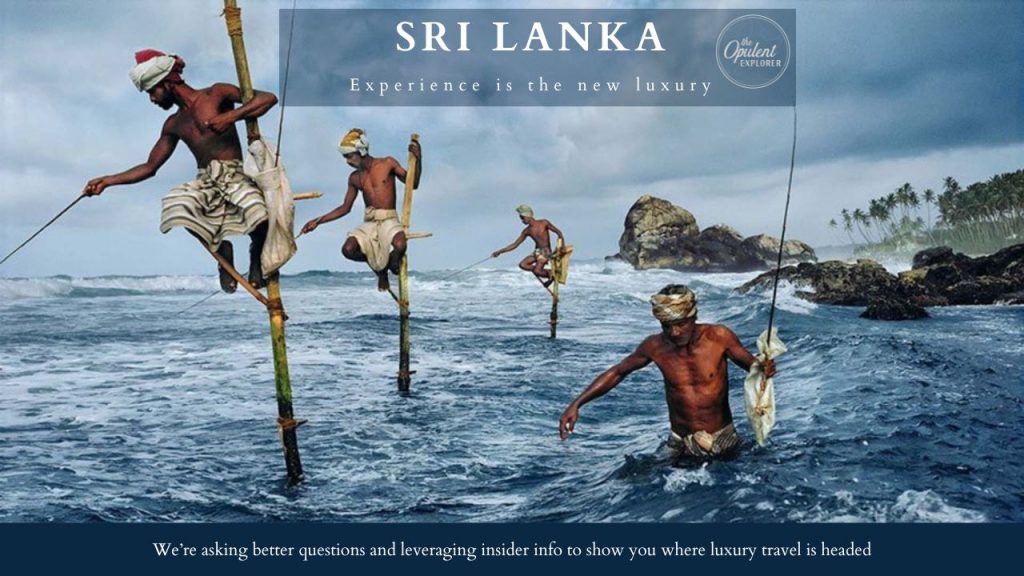 Imagine awaking in a world far away from the stresses of modern life. Where trade winds once carried legendary nautical explorers like Marco Polo and Ibn Battuta past palm-fringed shores, you too can find adventure beyond your wildest dreams. Welcome to Sri Lanka.
Here you can start your day with a safari game drive to spot leopards, elephants, sloth bears, jackals, and peacocks. Savor the fragrant aromas of lemongrass and curry wafting from your jungle picnic, then spend your afternoon lazing on a pristine white beach.
Daydream while watching colorful diesel locomotives traverse winding rail lines where steam trains once ferried tea and spices to be sold across the colonial world. Find yourself trapped in time as you walk or bike the tea trails, enjoy a private tasting of rare local teas, eat tea-infused local dishes, and tour a plantation.
Gaze up at swaying coconut trees and taste the sea air as you are pampered in a villa surrounded by tropical gardens. All of this is part of our incredible Sri Lankan journey that will transport you from sacred ancient temples to the height of colonization, or from the lap of luxury to the deep wilds of the jungle – a perfect balance of adventure and relaxation.
Through our long-built relationship with representation companies, we have secured internationally acclaimed partner accommodations in Sri Lanka that go above and beyond standards to meet your every need.
---
This sample itinerary was created by experts and is meant to inspire your next trip. It is ready to be customized to suit your interests, tastes, and budget so you can connect with local cultures and experience authentic travel on your own terms.
Custom Itineraries: We'll tap into our network of on-the-ground experts to stuff your vacation with experiences you didn't even realize were possible—including on-site access not available to the general public.
---
We could tell you all about how we infuse every trip we plan with incredible excursions (the kinds not found in the guidebooks), best-in-class properties, and a bit of Opulent Explorer magic . . . but we'd rather show you.
---