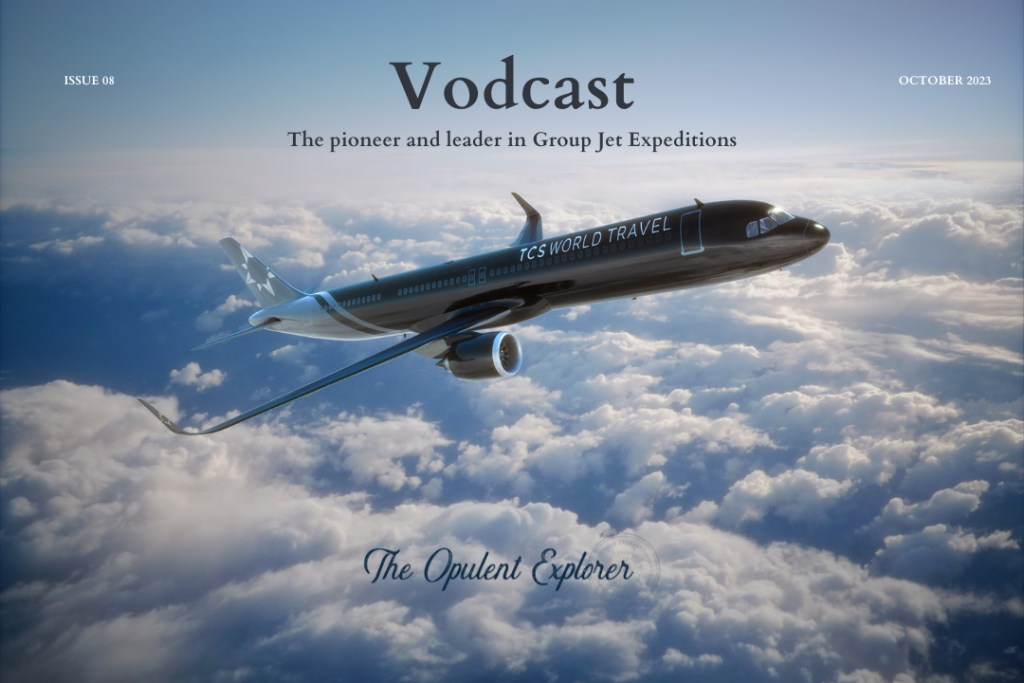 While TCS World Travel's price point may not be for everyone, it is crucial to recognize that for the very wealthy, saving time trumps luxury; TCS delivers both. Reducing the time spent at airports from 84 hours to a mere 9 hours is the value proposition; making continental and around-the-world experiences seamless and possible is an undeniable draw for opulent explorers.
Jetsetting Through the Seasons: TCS World Travel's Curated Experiences
Imagine yourself reclining in a luxurious Italian leather chair, your feet resting on a plush ottoman while soaring high above the clouds to exotic, hard-to-reach destinations. Welcome aboard the Four Seasons Private Jet experience, operated by TCS World Travel, where your seamless luxury travel experience begins.
As you settle into your first-class, lay flat seat, you'll see that this customized aircraft has seating for only 52 guests in total (48 guests are accommodated on the Four Seasons jet). You stretch out in your 6.5 feet (2 meters) of personal space, because this is clearly going to be a restful journey. After sharing travel stories with like-minded jet mates, forming chatty groups with the movable ottomans and sharing a glass of champagne, you recline your seat to the fully flat sleeping position, drifting away in the lap of luxury. 
TCS has two luxurious Airbus A321 planes, both with a bevy of features and boasts the largest cabin space of a single-aisle aircraft in the world. Not only can you utilize the global WiFi and in-flight entertainment system aboard, but you can also spend your time learning about some of your destinations through presentations from travel experts.
Beyond Borders: Stories and Experiences that Define the Journey
On several of their journeys, you may find yourself in Bhutan, one of the world's most remote nations in the world, hiking the nearly 1,000 steps to the Tiger's Nest Monastery. But if you can't manage the five hour journey, there are still plenty of stunning views from the easier-to-access vantage point lower down.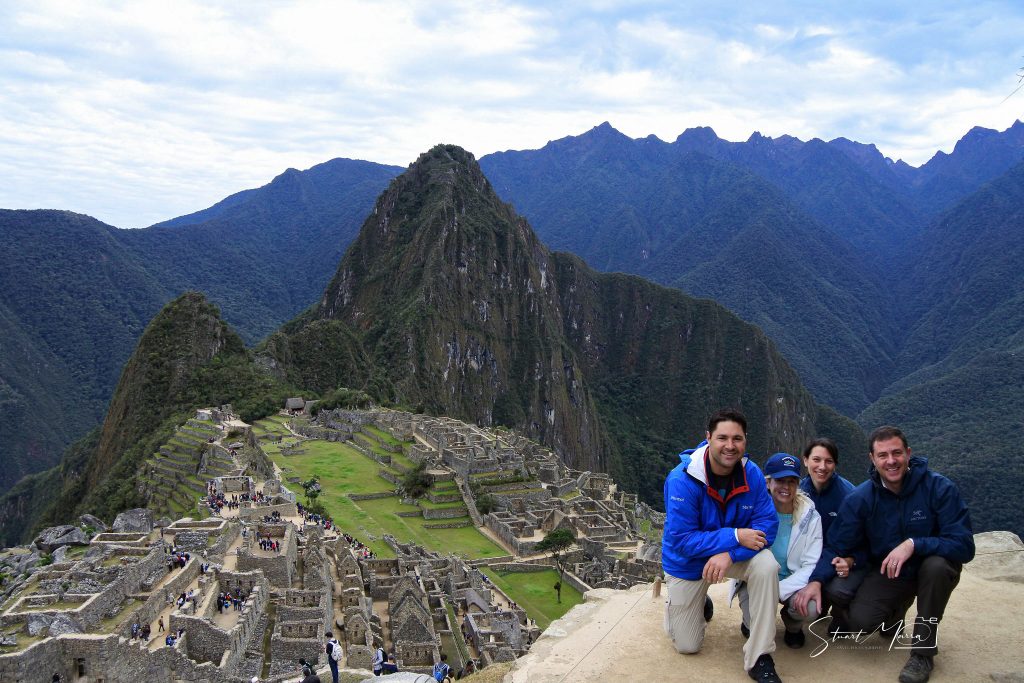 If adventure is your thing, you can get excited about TCS's itineraries that land you in Machu Picchu, where you can have your head in the clouds and your feet rooted in ancient Incan culture. Don't worry if you don't want to make the hike, however. TCS custom-tailors your on-location experiences to your needs and desires. You can stick with a group or choose to break away for a romantic day alone with your travel companion. Whatever you are looking for out of your journey, TCS will make it happen.
TCS and Four Seasons Private Jet journeys offers incredible itineraries that include places almost impossible to reach any other way, as well as full journeys around the world.
Highlights include their 24-day Ancient Explorer itinerary, which lands you in destinations like Easter Island, the Great Barrier Reef, the Lost City of Petra, and the Egyptian pyramids.
Their 21-day Wildlife & Natural Wonders of the World itinerary celebrates the beauty of the planet in locales like Athens, the Maldives, Madagascar, and Victoria Falls.
If you're looking for a shorter experience, 7-13 day itineraries offer deep dives into the farthest flung parts of regions like Africa, Mexico, or the Caribbean.
Discover the World: A Jetsetter's Odyssey with TCS – Unveiling Extraordinary Experiences
One of the best things about traveling with TCS is their extreme ease of travel, addressing all of the common pain points of commercial travel.
As you board your TCS flight (sometime in a private air terminal), you start your journey far away from the airport crowds.
Immigration and visas for each new destination are easily facilitated by TCS staff pre-arrival, so there's no need to wait on either end.
TCS has no forced overnights, so you'll never find yourself killing time, only using your precious vacation to see the destinations of your dreams.
Hauling 50lb suitcases to and from your accommodation is a thing of the past. Their managers handle all the logistics for you.
A journey physician accompanies each and every one of their jet trips which ensures guests are remaining in good health throughout the journey.
A private on-board chef and eight personable flight attendants treat each guest to an incredible experience.
The peace of mind this offers is the beauty of luxury travel; you think about specifics all your life, so opulent explorers know how nice it is to delegate all the little details when you're away.
The Art of Possibility: Immersive Global Jetsetting with TCS
TCS World Travel redefines the art of exploration, allowing travelers to traverse entire continents or circumnavigate the globe in unparalleled style and with masterful efficiency. With TCS, Africa and South America's vast and diverse landscapes become accessible as they've never been before, allowing adventurers to embark on journeys that stretch from the remote, ghostly Skeleton Coast of Namibia to the Palm-strewn sunshine of the Maldives. TCS World Travel transforms the dream of circumnavigating the globe into a seamless reality where travelers can explore the world's wonders without compromise, creating memories that last a lifetime.
TCS World Travel offers the flexibility to tailor your journey to your tastes. You can outline the days spent in each country, choose from an array of options within each destination – be it food, art, architecture, or other interests – or collaborate with their experts to create a bespoke experience just for you.
TCS World Travel isn't just a travel company; it's a passport to a world of unparalleled luxury and efficiency. It's an invitation to explore the globe without compromise, creating indelible memories that will last a lifetime. So, whether you're seeking adventure, cultural immersion, or simply an escape from the mundane, TCS World Travel offers an odyssey like no other. It's where luxury meets efficiency and every adventure is a masterpiece. Your extraordinary journey begins now.
Contact us to learn more about the Opulent Explorer's available experiences with TCS World Travel.