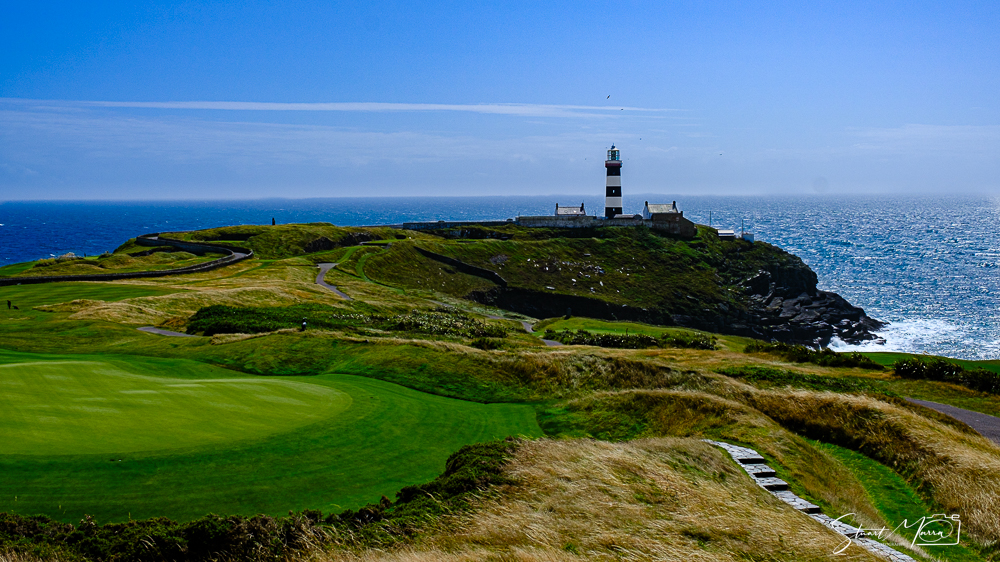 The beauty of Ireland is undeniable, but every now and then, you stumble upon a place that genuinely takes your breath away. For me, that place was the Old Head of Kinsale.
Situated on the south coast of County Cork, the Old Head juts out over two miles into the Atlantic, cradling history, legends, and unparalleled scenic views. From the moment I approached its dramatic cliffs, a sense of awe washed over me.
The vastness of the blue expanse, with waves crashing against the steep cliffs, is not just a sight to behold but an experience that evokes deep introspection. It's a reminder of the timeless dance between land and sea, and standing there, you can't help but feel humbled by the vastness of nature and the eons of history beneath your feet.
As a lover of both history and nature, I was captivated by the lighthouse, an iconic beacon that has stood guard for centuries. The tales of ancient maritime adventures, shipwrecks, and legendary battles add depth to the visual spectacle. One can almost hear the whispers of the past carried by the winds.
For those inclined towards golf, the Old Head Golf Links is a world unto itself. With its challenging layout set against the dramatic backdrop of the Atlantic, it's a testament to man's ability to create magic when inspired by nature. Even if you're not wielding a club, walking the grounds and absorbing the panoramas is an experience in itself.
Beyond the natural and historical marvels, it's the warmth of the local community that adds the final touch to the Old Head experience. The nearby town of Kinsale, with its vibrant streets, artisan shops, and gourmet eateries, offers a delightful contrast to the rugged beauty of the peninsula.
In reflection, the Old Head of Kinsale is not just a destination but a journey – a journey through time, nature, and oneself. If your travels ever take you to the Emerald Isle, make it a point to venture to this edge of the world. You won't regret it.