Join two renowned whisky experts on a journey through Scotland's sacred distilleries as you board the Royal Scotsman, A Belmond Train to explore the "water of life" and take in the country's natural splendor and traditional entertainment. On the other hand, in the East, take the Eastern & Oriental Express, A Belmond Train from Singapore through Kuala Lumpur, Langkawi, and Penang, stopping at islands along the way and seeing Langkawi's Pulau Payar Marine Park. Alternately, embark on a lavish tour of the snow-covered French Alps, where renowned ski areas and wintertime celebrations await. Return to the golden age of travel in true 1920s grandeur, where transportation is the experience.
In our last edition, we wrote "An Alternative Winter Getaway That's Worlds Away from the Aspen Slopes," our love affair with the Airelles properties in the French Alps. If that was not opulent enough, let's make traveling there part of the adventure!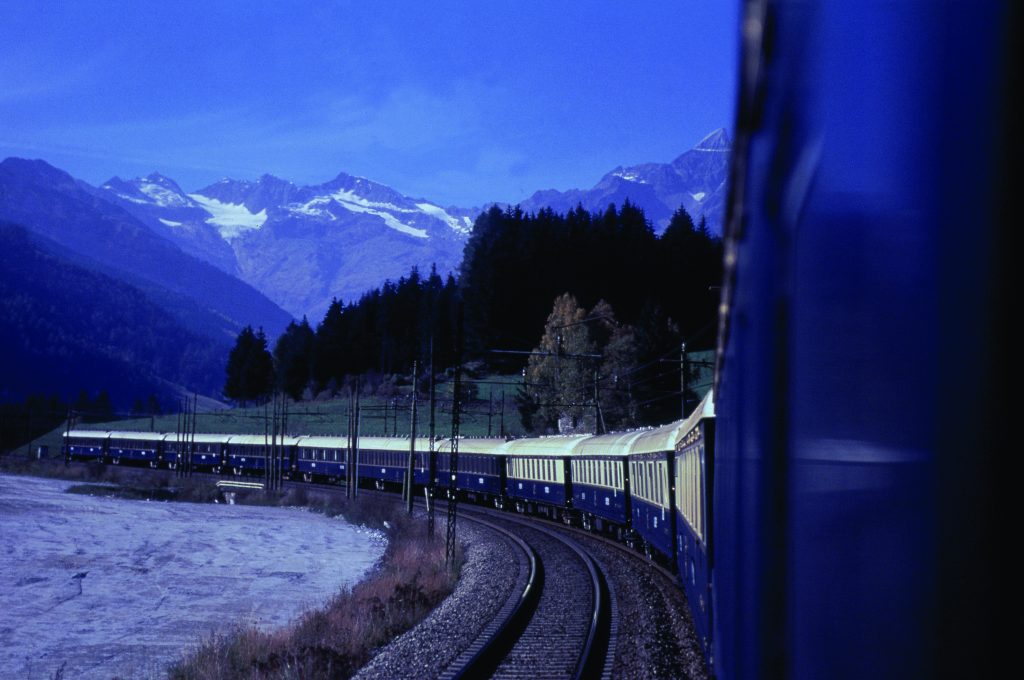 Departing from Paris, guests can unwind into the warmth of their art-deco surroundings with a glass of champagne as the train gently heads out to the Alps. Shortly after departure, guests are invited to pay a visit to the beating heart of the train, Bar Car '3674', for a round of cocktails to the notes of the train's own pianoforte. Bon vivants are then drawn to the three dining cars, where they will be treated to a menu of seasonal dishes designed by French Chef Jean Imbert using the finest local produce.
Guests can escape to their cabins, thoughtfully prepared by their steward for nighttime, with a surprise turndown gift, or return to the Bar Car for a nightcap with other passengers while suspended between the past and the present. The next morning, as they indulge in a private breakfast of French viennoiserie in their cabins, visitors awake to the stunning surroundings of the Savoie region. Before the train arrives in Albertville, the first of three stops, an exquisite brunch will be served to fuel up before a day of skiing and alpine activities.
These new routes elevate the current wintertime offering, which already features trips to Vienna, Florence, Paris and Venice while strengthening the presence of the Venice Simplon-Orient-Express in France.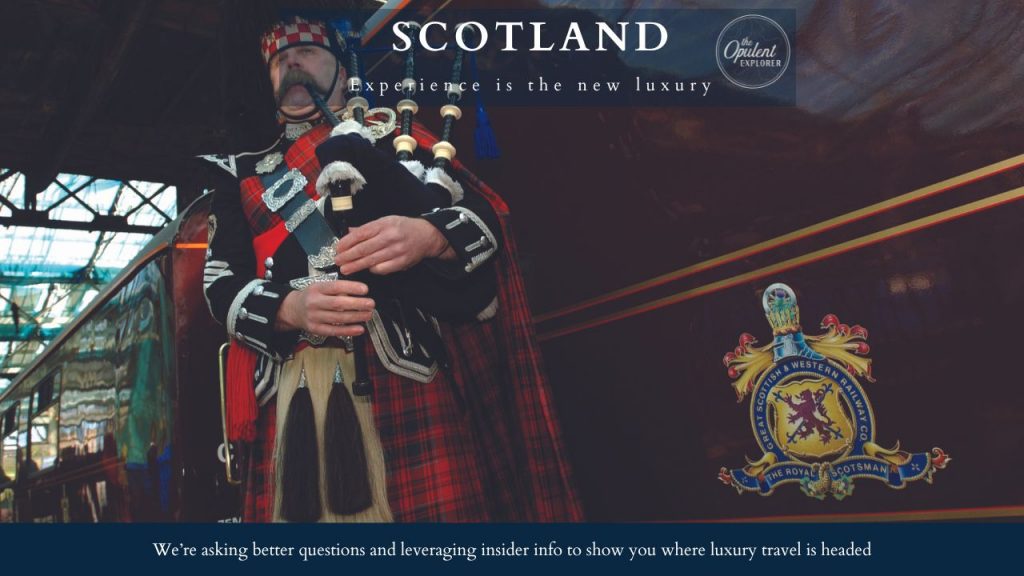 Climb aboard Royal Scotsman for the Whisky Odyssey, an evocative exploration of the 'water of life'. Discover hallowed distilleries and time-honored heritage in the company of two revered whisky experts – Charles MacLean, awarded an MBE for services to Scotch Whisky in 2021, and Dr Bill Lumsden, a pioneer in the malt industry.
On board the Royal Scotsman, culinary delights take center stage. Served in two luxurious dining cars, Raven and Swift, each meal celebrates exceptional Scottish ingredients from breakfast to dinner. An unbelievable selection of steaming hot beverages, 30 fine wines, liqueurs and malt whiskies make the ideal accompaniment throughout the day.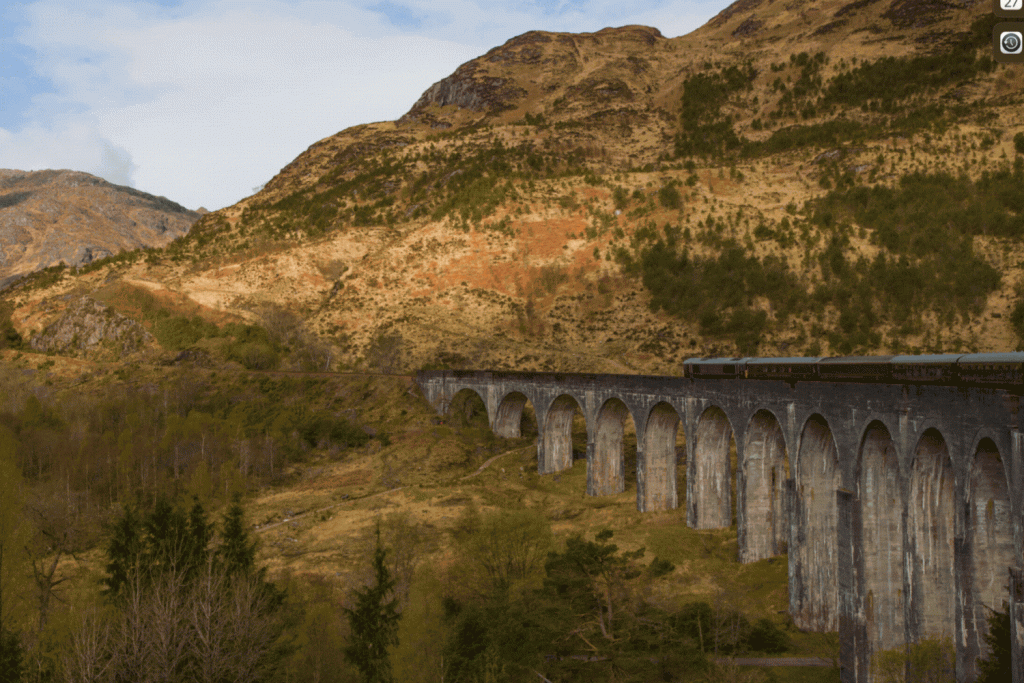 Along the way, be immersed in rugged beauty, age-old fables and modern Scottish culture.
From Edinburgh, head north to Aviemore and Tain, where you will visit the Glenmorangie Distillery.
Later, travel back to Dundee to take a private jet to Islay for a tour at Ardbeg Distillery.
Get back onboard in Paisley and pass through Kilmarnock before reaching your final destination, Edinburgh.
Itineraries: The Ultimate Whisket Odyssey and Scotland's golf and whiskey trail – a perfect complement to the rail experience either before or after the journey
Essence of Malaysia! Journey aboard the Eastern & Oriental Express, A Belmond Train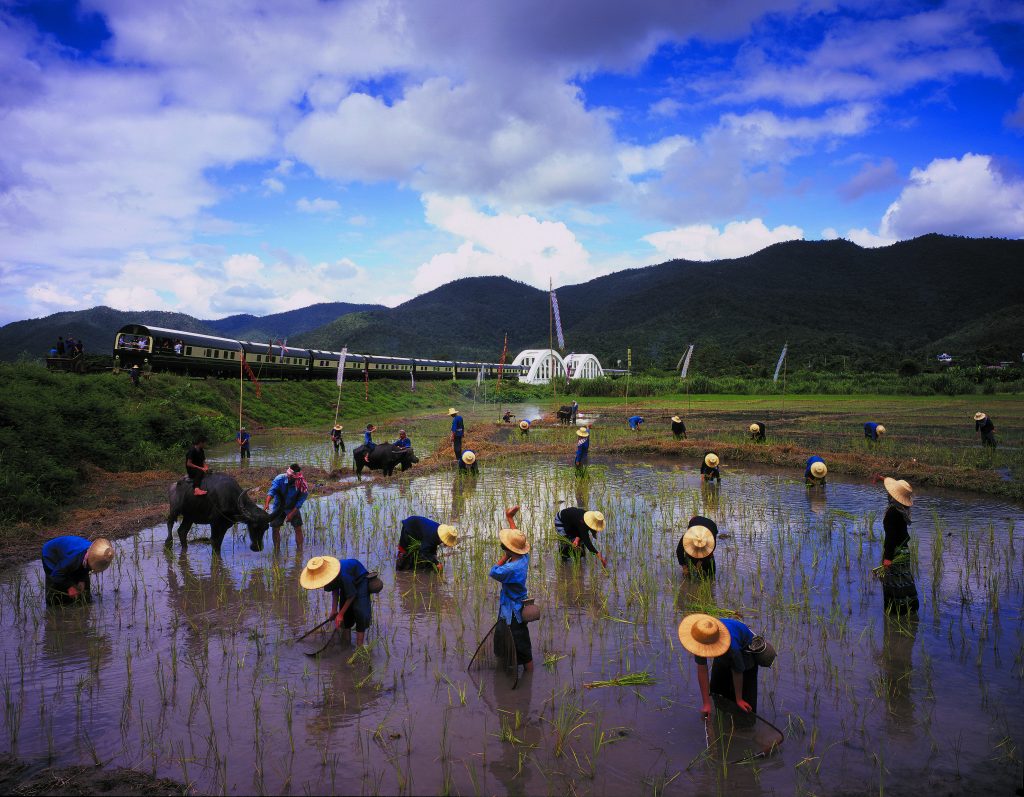 There is one place in the world where the charm of a bygone era has been perfectly captured. A place where grand history, inspiring opulence and a spirited sense of adventure are intertwined. Where sunsets hide beneath royal towns and rice plantations, and infinite railways lead to the most spellbinding voyage. Welcome back to the Eastern & Oriental Express, our unique luxury train in Malaysia. This is slow travel at its best — come onboard and book your unforgettable train journey of glamour.
THE ROUTE
From Singapore through Kuala Lumpur, Langkawi and Penang, this is the voyage of a lifetime. Offering the perfect blend of relaxation on board and inspiring exploration off the train, our magnificent journey includes snorkelling, island exploration and fascinating cultural tours.
RESTAURANT CARS
There are two restaurant cars — each is decorated in floral motifs reflecting the region's culture and featuring either elm panels with light-wood design inlays or rosewood with decorative lacquered panels hand-painted with delicate flowers.
Distinctive cutlery and hand-cut crystal glassware are used. Table d'hôte meals are included in your fare. On most journeys, there are usually two sittings for lunch and dinner. Your preference for the first or second sitting will be noted by the Maitre D' at check-in. Breakfast and afternoon tea are served in your cabin or in the restaurant car. Those who wake up early can make the most of the stunning vistas the Observation Car offers while enjoying a cup of tea or coffee as the scenery unfolds before them.
Singapore – Koala Lumpur
Kuala Lumpur – Langkawi
West-Coast Line – Butterworth
Johor – Singapore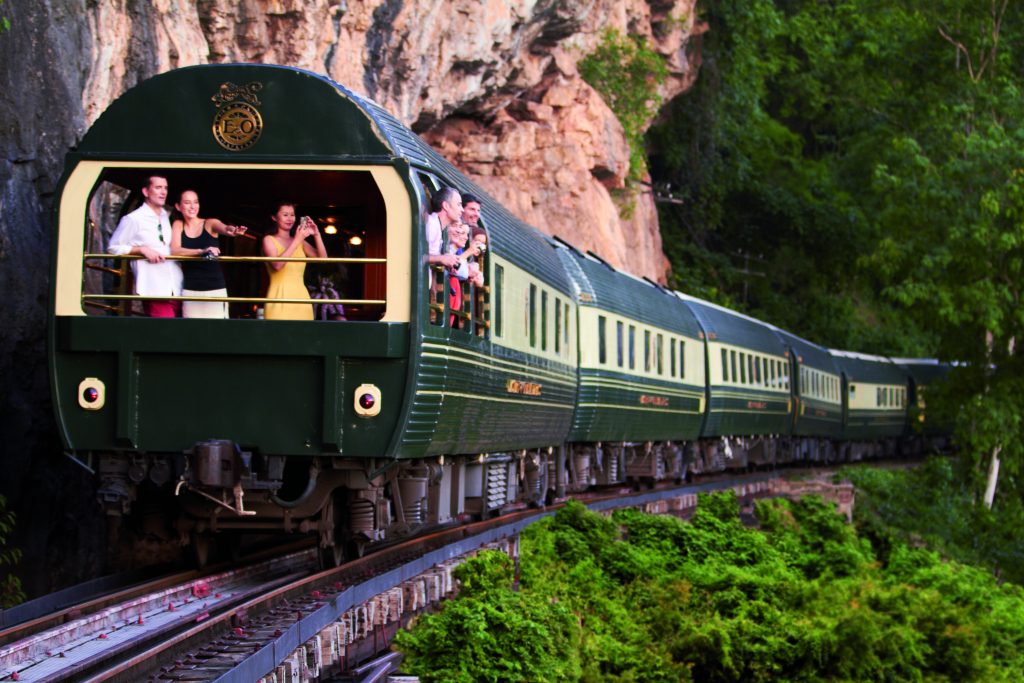 Please use calendly, our one-click scheduler, and say goodbye to the back-and-forth emails needed to schedule our meeting and our exclusive Travel Matrix to bring your travel wishlist to life!